ODL Studio version 1.3.3 has just been released and its packed full of new features!!!
Generate beautiful heatmaps of your customer data, to easily visualise hotspots!
Powerful new version of the map control:

Sync your viewpoint across multiple maps.
Search for and select objects using their field values with our intuitive drill-down function.
Select groups of objects using the legend control.
Zoom on selected objects.
Generate high resolution map images with our improved camera snapshot.

User interface improvements:

Easily navigate through open windows using the new windows toolbar.
Progress bar is now unobtrusive when running operations which allow user interaction.

New countries available when creating vehicle routing demo data.
Many new script formulae, to help fine-tune ODL Studio to your exact requirements.
Remember to sign up to our newsletter to find out about future releases of ODL Studio and our datasets!
[caption id="attachment_1549" align="alignnone" width="800"]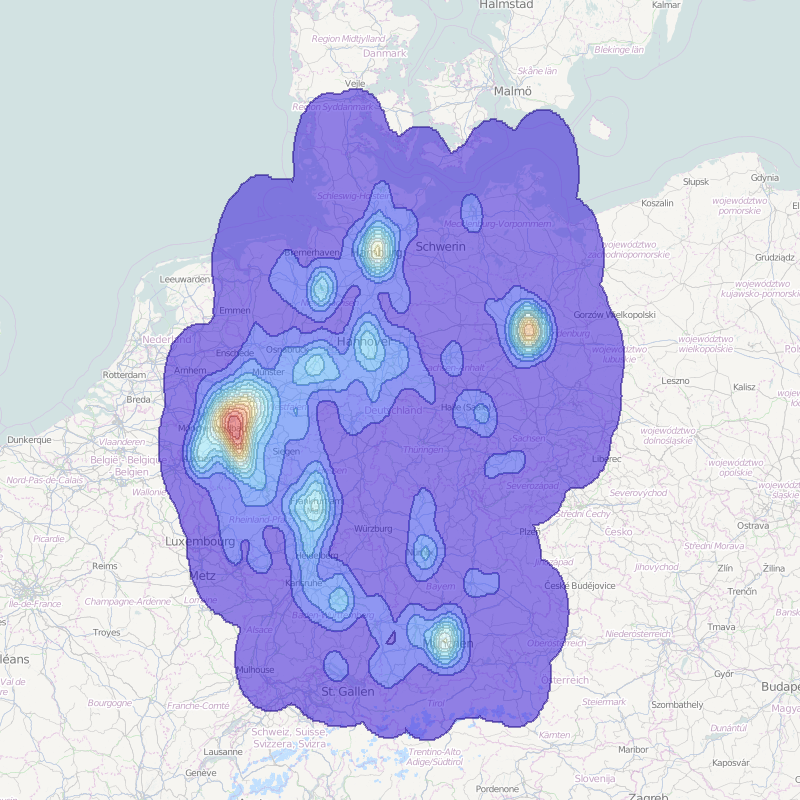 ODL Studio heatmap of client data in Germany - generated with open source software.[/caption]